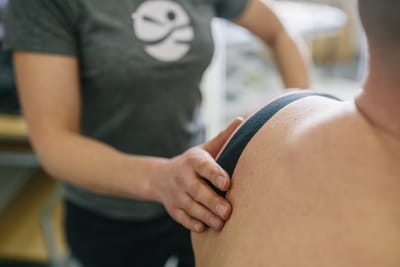 We are looking for a musculoskeletal Physiotherapist to join our team at Elite Physio and Therapy Clinic and Equilibrium Pilates Studio in Bowdon, Cheshire.
This is an opportunity to be part of a busy thriving private practice and boutique Pilates studio which sees an array of clients from professional athletes, women's health to elderly and Parkinson's patients. We strive to provide the best possible treatment, service and facilities and we pride ourselves on creating lots of happy clients. Since opening in 2015, we have had a number of clients from Manchester United, Manchester City, Everton and Burnley, we are the first and only UK VESy lab centre providing specialist treatment for Pelvic Floor conditions and we are the first and only Aerial Pilates studio in the area, as featured on RHOC.
Our clinic is fully equipped with the traditional Pilates equipment such as Reformer and Cadillac, biofeedback including myomuscle EMG lab and suspension training systems.
The Role:
The role will be a mixture of clinical work assessing, diagnosing and treating a wide variety of musculoskeletal injuries and conditions.
This role will also give you exposure to learning Pilates to an advanced level by joining in any group sessions, observation of teaching and in-service
You will also receive in-service training which can be on a whole array of topics from myofascial slings, pelvic floor training, deep neck flexor activation and training for neck stability and Pilates. Whether you have Pilates training or not you will receive further training both mat and equipment.
The Ideal Candidate:
The ideal candidate will be somebody who is a good clinician, professional and creative. They will be client centred, passionate and enthusiastic about musculoskeletal physiotherapy. It is essential that the candidate is results focused, ambitious and has a drive to develop; both professionally and personally. The candidate must be a qualified physiotherapist and experienced in treating injuries.
Having fantastic communication skills, both written and verbal, is vital for this type of position as we want the most effective and enjoyable customer experience for our all of our clients. The candidate must also be reliable, dependable and honest, in order to fulfil the clients and company's needs.
Hours:
The ideal candidate will be able to work weekdays and either evenings or weekends.
Benefits:
· a long-term position with opportunities to progress and develop your position within a growing company
· a friendly working environment with a strong team focus
· internal and external training and professional development
Requirements:
Candidate must be CSP registered
Applications:
To apply please submit your CV and covering letter to Lindsey at
lindsey@elitephysioandtherapy.com